Something that cannot be underestimated is the fact that our emotional wellness has a lot to do with our physical wellness.
We can practice new thought patterns, more compassionate ways of looking at the world and our relationships, however, if we're physically not well, we are placing a layer of burden on our ability to thrive in this life.
Ideally, we would eat whole foods, exercise, rest, manage our stress levels optimally, care about ourselves and others in a way that uplifts and offers true support to one another.  We're all in this together.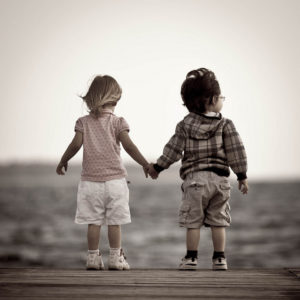 However, often what happens is we lock ourselves up when focusing on perfecting healthy ways of being.  There is a balance to it all.
We simply begin where we are.  That's it.  We don't judge where we are, we just look at where we are, gently and with compassion, and take a step, allowing others who have our best interest at heart to support us.
One vision for my life is to feel good. I imagine with confidence that I have energy, vitality, and feel well until my last day. And if I don't? It doesn't matter, because I know I will feel this way more often than not, and that's good enough for me.
I approach health and well-being in a balanced way. I do my best. Some days are better than others. I'm pretty consistent since my vision is strong, and I release the outcome.
It's helpful when I remind myself, "I didn't create this universe and I'm not running it."
I know that if I'm living in alignment with this vision of wellness more often than not, I'm better able to enjoy my life and be present in as many moments as possible. I'm also better able to make a contribution to humanity. From here, there is an incredible ripple effect.
We simply cannot know how many lives we can touch when we're truly living – thriving, struggling, falling and getting back up.  Life can feel like a battleground at times and the most we can do is be present for it all with an open heart and mind.
I think about this often.  And some days I don't.  Those days tend to be more of a struggle than the others. I realize this now when it's happening. I have fewer of those days.
It's worth it to me to put effort into being well. So worth it.
The words in my book Wonderfully Human: A True Story of Love, Loss, and Freedom BOOK have brought so much comfort and hope to people experiencing challenges in life.
I would not be able to feel emotionally well and continue to be optimistic about life – through all the ups and downs – without caring for myself in gentle and consistent ways.
The below image gives a great overview of focus areas to help maintain lasting vitality. It was created by a company called doTerra, which means "Gift of the Earth".
What I like about the below simple guide it is that it empowers people to take control of their own health, utilize the health care system as needed while being proactive when making decisions about medical care.
While we cannot avoid the inevitability of our bodies getting old, or prevent all disease and medical challenges, we absolutely can feel well and have vitality as we age.
Because of all I've learned about the quality of doTerra's essential oils and supplements, and how well doTerra's philosophy aligns with my work with Wonderfully Human, I became a doTerra Wellness Advocate, which means I take the time to educate and support people interested in learning about and using doTerra's essential oils and other products to help them with their overall wellbeing.
Our team is focused on helping people, and we have many reliable resources at our disposal to share.
We conduct free online events to support people with not only using the essential oils, but with living a wellness lifestyle (covering topics such as nutrition, rest, movement, stress, reducing toxic load, etc.)  We also have a class on emotional wellbeing, and feeling more connected, empowered and whole.
It is possible to experience relief from symptoms, even if you've had them for years. It's a journey involving self-care, acceptance and patience as you take small, consistent steps toward greater health and well-being. With support, the journey is much easier and more fulfilling.
WOULD YOU LIKE MORE INFORMATION? Email:  Lea@wonderfullyhuman.com and I'll send you a PDF with a great summary about essential oils and answer any questions you have.
Here's my direct doTerra link: www.mydoterra.com/wonderfullyhuman. I'm very familiar with the information on the site and am happy to guide you in the right direction depending on your needs and interest.  Please contact me. I'm here to help.
Because people are often overwhelmed by choices, particularly supplements, I've found that introducing them to doTerra has been so appreciated and beneficial because they do experience a positive difference in energy, mood, sleep and pain – as do I. doTerra's products are of the highest quality, which is why I share about them.
While I'm a doTerra Wellness Advocate and educate people about essential oils and other products, it is just one way I support people on their wellness journey.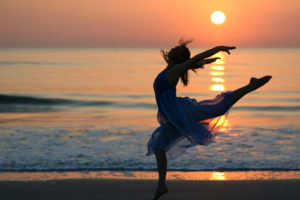 My focus is supporting people on the emotional side of life because I find that it greatly impacts our overall sense of well-being, which being healthy physically is an integral part. 
NOTE: I am not a doctor, medical or holistic practitioner, or therapist of any kind. I am a woman over 50, wife, mother, and author BOOK who feels well physically and mentally who has had an interest in the topic of wellness since I was 19 years old.
As I share what personally works for me in the area of wellness, I strongly advise individuals to seek the advice of their doctor or other medical or holistic practitioners or therapists of their choice to make the most responsible and informed decisions about their own care. 
In my personal opinion, once people adopt simple steps about eating (whole foods of all colors of the rainbow, quality nutritional supplements), exercise (moving your body and stretching), rest and sleep (earlier bedtime, night time routines to calm the mind, essential oils, etc.) you will experience positive changes in your overall well-being.
Attention can then be focused on habit creation for the emotional side of life, which is an ongoing journey until the day we die. And this is where my passion lies. THRIVE
Life never gets boring when we shift our focus to who we are.  Our lives also become richer and have more meaning.  We thrive and experience more ease and joy – regardless of our life circumstances – when we show up each day from the depths of who we are.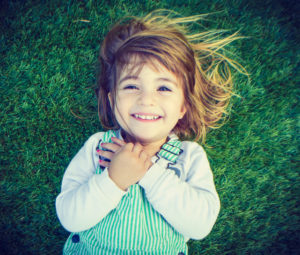 So… one super helpful focus:  Be gentle with yourself, and kind. Being human is messy and we're all doing our best. Remember… you're just as important (no more, no less) than anyone else. Knowing this is an empowering feeling and allows you to see more options and make choices that are good for you in your life. When you make these kind of contemplative choices, it's good for everyone else in your life too – even if it doesn't seem so at first.
"When I'm struggling, I say to myself often, 'I'm my own best friend.'  I do for  myself what I'd do for my best friend. I don't give up on myself. I do what's important to me. I'm my staunchest advocate – because I know that I cannot give to anyone what I cannot give to myself, and it feels really good to give. The receiving part is more challenging for me. I'm aware of this, so I can practice. If I'm not able to receive, then my energy gets depleted, and the flow in life cannot be. I do love the flow. It feels like heaven on earth."
(Excerpt from Wonderfully Human: A True Story of Love, Loss, and Freedom)
Here's to learning, growing, and thriving…
With love,
Lea